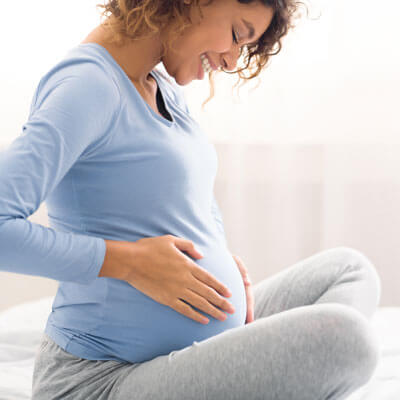 Pregnancy Chiropractic Care at
Fourth Avenue Chiropractic & Wellness
Not only is chiropractic care safe during pregnancy, we believe it to be a necessity!
During pregnancy, the body endures a multitude of shifts and changes that place extra stress on the spine. Not only do our techniques ease the pregnant condition but contribute to an easier and healthier delivery. They may also benefit the baby by ensuring that the placenta is getting the nutrients he/she needs (via the spine). You AND your baby will be better off receiving chiropractic care.
Gentle, Focused Care
Care for pregnant women with us is never forced and always gentle. There's no need to ever put pressure on your stomach, instead, focus is placed ono the spine and pelvis to help reduce tension and ease movement, creating the best space for your baby to grow and rest.
Recommendations differ depending on the factors in each unique case. Our pregnant patients are typically seen once per week to maintain wellness. We do our best to cater to individual needs. We offer pregnancy pillows and tables with breakaway pieces so a mother is able to comfortably lie face-down while receiving services. Your comfort is our priority at Fourth Avenue Chiropractic & Wellness.
When should I begin receiving care during pregnancy?

Whenever you'd like. There are benefits to beginning care right away as your body is going to be going through immense changes and we can begin balancing your hips and pelvis at every stage. Some women don't begin care until they are experiencing back or hip pain, which is perfectly fine, too.
How often do I need to come for care?

We'll let you know our recommendations for care when we're better able to evaluate your needs. Some women visit us weekly and others more often-ultimately the choice is yours.
Should I come after pregnancy?

Many patients continue to visit us after they give birth. We'll design a care plan for you that's focused and designed to restore balance to your body. After all, you've just gone through a BIG change.
Learn More Today
We'd love to welcome you into our care. Contact us today to book your first visit-we can't wait to help your little one get the best start in life, and make the birthing process as optimal as possible for you.
Get started today!
CONTACT US
---
Pregnancy Chiropractor Spokane WA | (509) 624-5855