Meet the Fourth Avenue Chiropractic & Wellness Team
Our Chiropractors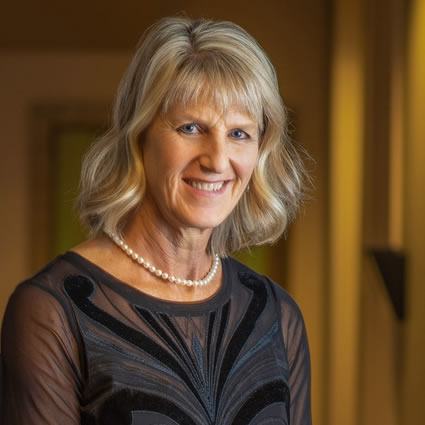 Dr. Darcy Kelly grew up in Spokane and graduated from Gonzaga prep. She went on to attend and play Basket ball for WSU. After college, Dr. Kelly moved to Santa Monica California and attended the Santa Monica Institute for Massage. Dr. Kelly values massage as an integral part of physical medicine but wanted to have a greater impact on peoples health. Wanting a holistic and wellness approach, she went on to get her Doctorate of Chiropractic at University of Western States. UofW is a leading evidence based Chiropractic college in Portland, Oregon. She then completed a diplomat studies program in Neurology at Texas Chiropractic College. Dr. Kelly returned to Portland and practiced there for 4 years before coming home to Spokane. She and Dr. Lavis opened Fourth Avenue Chiropractic and Massage in 1992 and have been an integral part of the wellness community in Spokane since then. When not treating patients, Dr. Kelly can be found water skiing, snow skiing, doing Yoga and spending time with her family.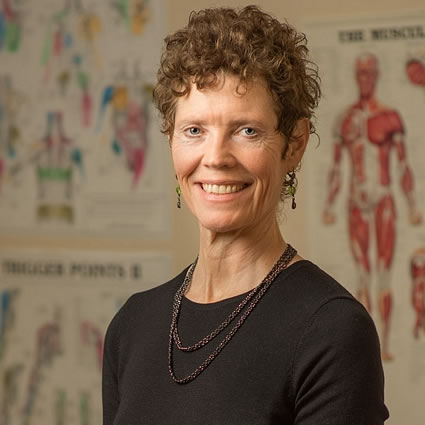 Dr. Kathleen Lavis graduated from University Western States in 1987. She started practicing in Portland Oregon and then made her way to Spokane and opened Fourth Avenue Chiropractic and Massage in 1992. Dr. Lavis holds certification with the Spine Research Institute of San Diego. Dr. Lavis is passionate about health, wellness and each individuals overall well being. She is always researching the most current treatment and rehab models and is passionate about what goes into our bodies, be it food or supplements. She will educate you on posture, movement patterns and optimal nutrition.
Dr. Lavis grew up in Portland and on the Oregon coast in Astoria. She loves spending time outside hiking with her two dogs and two cats (yes the cats hike), working out at Farm Girl Fit or spending time with her two sons.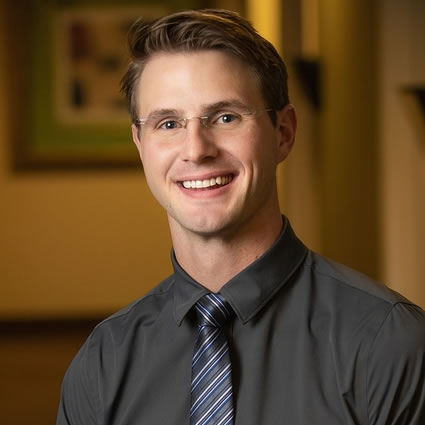 Dr. Maxwell Kelly (Dr. Max) was born and raised in Spokane. Upon graduating from Gonzaga Prep high school, he accepted a full ride athletic scholarship to the University of Montana to play football where he received his bachelor's degree.
Growing up in a chiropractic household with both parents as chiropractors, Dr. Max recognized the value of living and embodying a chiropractic life. Dr. Max moved to The Bay Area California where to enrolled in Life Chiropractic College West to pursue his Doctorate in Chiropractic. While in chiropractic college Dr. Max volunteered as a student ambassador and served as the student body president for 2 terms. Upon completion of his clinic requirements Dr. Max has worked in chiropractic clinics around the world such as the Philippines, Mexico, and India.
While in chiropractic college, Dr. Max co-founded ChiroLux- a chiropractic supply company that designs, manufactures and distributes portable chiropractic tables and accessories across the world. This garage startup has since expanded to become American largest and most well know portable treatment table company and has gained notable customers such as the Chicago Bulls, San Francisco 49ers, USA Track & Field, Olympic Teams USA and Canadian Olympic Teams.
Upon graduation, Dr. Max received the Student of the Year Award in addition to the President's Award for recognition for outstanding and dedicated performance in Leadership, Academics, Health Center and Community Service.
When not in the office adjusting, Dr. Max can be found mountain biking, hiking and exploring the great PNW. Next time you are hiking RimRock- be on the lookout for Dr. Max!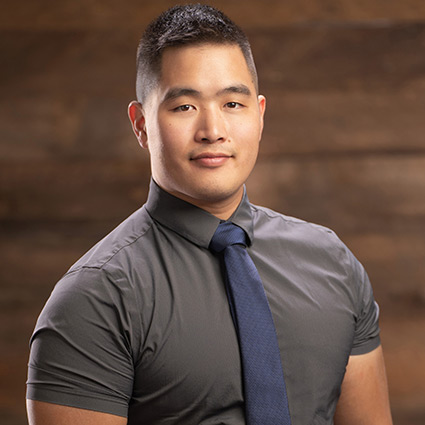 Dr. Jason Kiu was born in Texas and grew up in Taiwan. He has always been involved in sports, whether it be swimming or track and field, his passion has been promoting living a healthy lifestyle. Dr. Kiu moved to San Diego for his undergraduate schooling and received a degree in Biology Sciences. He then moved to San Francisco, California where he attended Life Chiropractic College West and received his Doctorate in Chiropractic. During his 4 years of schooling, he has traveled internationally to serve in chiropractic clinic and events to provide care, such as India.
After graduation, Dr. Kiu moved back to San Diego where he practiced in a high-volume clinic for a year. He gained a tremendous amount of experience working from newly born to the elderly patients. This is when he decided to move to Spokane and began practicing in Fourth Avenue Chiropractic. When Dr. Kiu is not adjusting patients, you can find him working out at AnyTime Fitness, going on hikes, or exploring Spokane with his wife and puppy.
---
Our Massage Therapists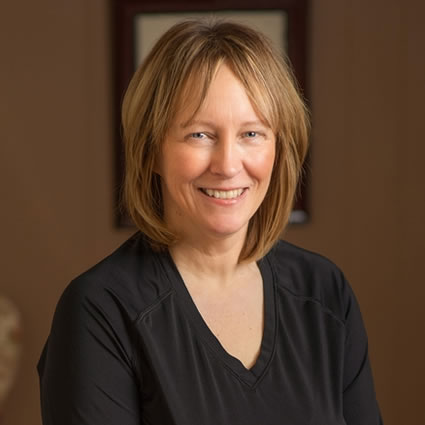 Lori Campbell, LMT
Lori Campbell, LMT specializes in rehabilitation for traumatic injuries, postural misalignment correction and chronic muscular pain treatment. Practicing in Spokane since 2009 and exclusively at Fourth Avenue Chiropractic and Massage for the last 6 years. She uses a variety of techniques to achieve quick and lasting results for her clients. Lori is certified in myofascial cupping and in addition she uses the techniques of gua sha, myofascial release, structural integration, cranial sacral and hot/cold stone work.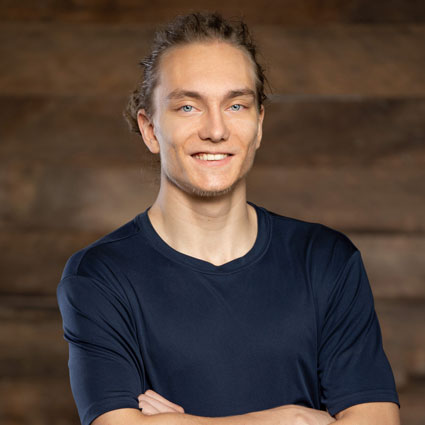 Blake Greensword, LMT
Blake Greensword is a newly licensed massage therapist that inherited his passion for bodywork from his father who was a chiropractor on the South Hill.
He practices proprioceptive neuromuscular facilitation and pin and stretch techniques to release chronically tight muscles. In his free time Blake likes to go rock climbing, and spending time with his baby girl.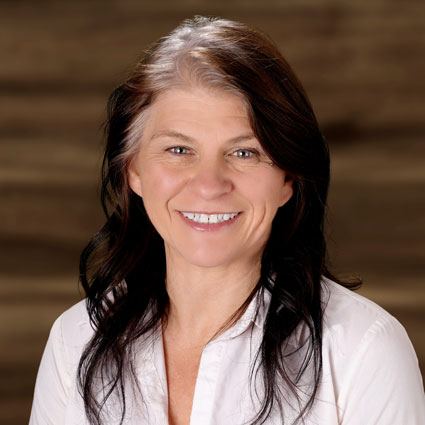 Heidi Craig, LMT
Heidi's bio is coming soon…
---
Our Staff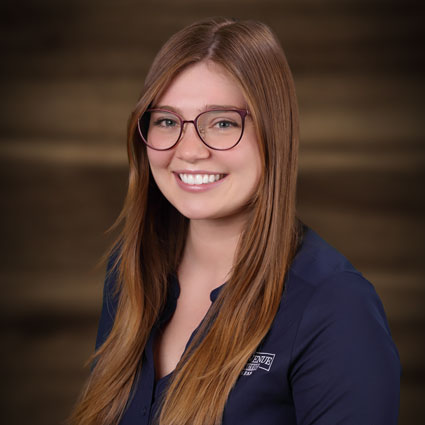 Karlee O'Grady, Office Manager
Karlee started working at Fourth Avenue Chiropractic December of 2022. She previously worked at the Nike store in downtown Spokane. Outside of work she likes to work out, visit family, and love on her dog Romeo!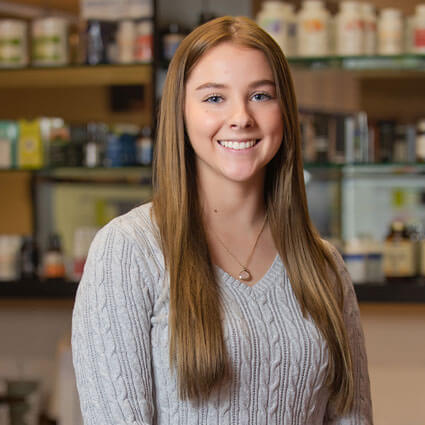 Amber Hickman, Billing Specialist
Amber has been working with Fourth Avenue Chiropractic since June of 2020. She previously was a server at Frank's Diner. Outside of work she loves to play with her two dogs and go to the lake.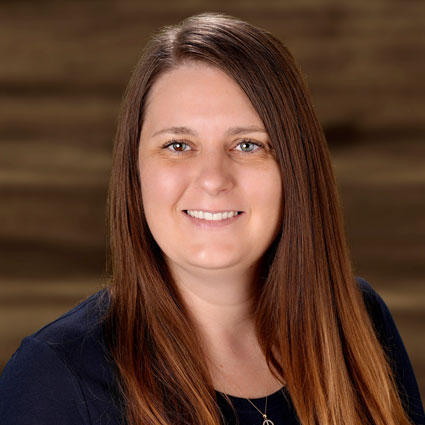 Jeanie Dominguez, Receptionist
Jeanie's bio is coming soon…
---
Meet The Team at Fourth Avenue Chiropractic & Wellness | (509) 624-5855