About Fourth Avenue Chiropractic & Wellness
From Our Family to Yours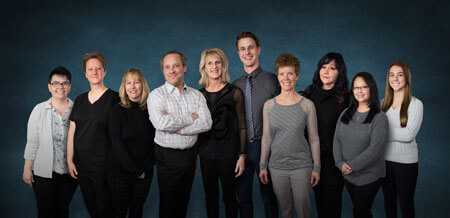 Fourth Avenue Chiropractic & Wellness has been serving the Spokane area for nearly 30 years. We have earned a reputation in the community for being compassionate, thorough and dedicated to improving our patients' lives. This has come from a simple philosophy of treating our patients like they are family.
We look forward to meeting you and yours!
EVERYONE is Welcome
When asked what patient populations we specialize in, we often jokingly reply, "womb to tomb." Truly! We see tiny babies still struggling from the trauma of the birthing process to elderly folks who would like to feel better without adding yet another medication to their regimen. We also specialize in taking care of pregnant women and children.
Sometimes More IS Better
One quality that sets Fourth Avenue Chiropractic & Wellness apart from other practices in the Spokane area is our personnel. We are proud to have four Chiropractic Doctors (DC) on staff, with two more in training! We also have three talented Licensed Massage Therapists (LMT) and a wonderful office staff to keep us all in line.
Not only does a large staff mean we can serve more patients, but it also widens our knowledge base. Every patient case is brought before ALL of our doctors to collaborate and develop the best possible care plan. All perspectives and therapy approaches are carefully examined so you can feel confident that your unique wellness goals will be achieved.
MEET THE TEAM
But Can I Afford It?
Fourth Avenue Chiropractic & Wellness is proud to offer premium service at reasonable rates. We accept a wide variety of insurance plans. Copays, coverage, and deductibles are the patient's responsibility. We do not take state insurance. Our fee structure is transparent and readily communicated at the start of the therapy process so there are no surprises.
Please call or text our office at (509) 624-5855 and ask our staff about the most current list of accepted insurance plans. Feeling better is ALWAYS worth it!
---
About Fourth Avenue Chiropractic & Wellness | (509) 624-5855